I love the blank slate of a new apartment, but as a renter there are two major rules when redecorating. First: The changes have to be temporary. (I want my security deposit back.) Second: They have to be relatively inexpensive. (There's a reason I want that security deposit back.)
Luckily, there are several cool companies creating home design upgrades that deliver on both of those points in creative ways. Whether you're an owner or renter looking to change up a space on a budget, here are some ways to make your interior feel more exciting, useful, and appealing.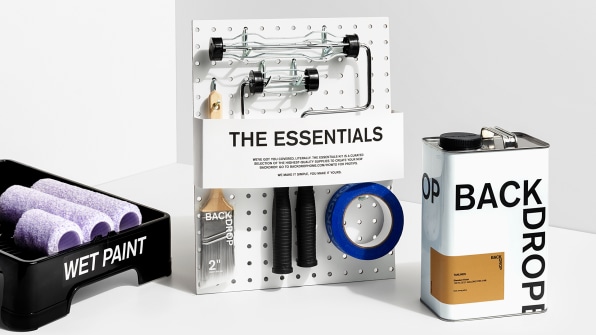 Backdrop
Boutique paint company Backdrop (which was acquired by wallpaper titans F. Schumacher & Co. earlier this year) offers a well-curated collection of on-trend and classically modern colors for $59 a can. Rather than selling mini paint samples, the brand will send you a 12-by-12-inch stick-on swatch that reflects the color once dry for $3. And there are only five shades of white—because why on earth would you need more? (Sorry, design friends.)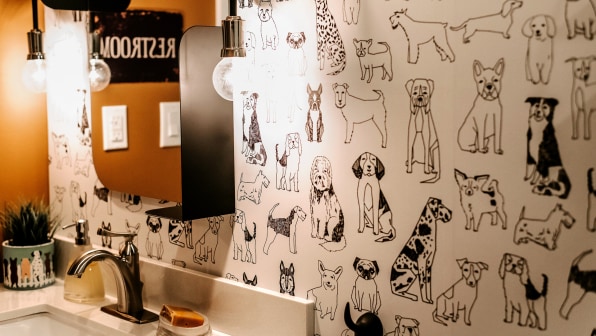 Spoonflower
Pattern and print makers marketplace Spoonflower sells peel-and-stick and prepasted removable wallpaper as a temporary wall covering solution. Both are designed to be easily removed—the difference is really in the texture (peel-and-stick wallpaper is woven while prepasted is smooth) and application—and are easy solutions for an accent wall or blank hallway.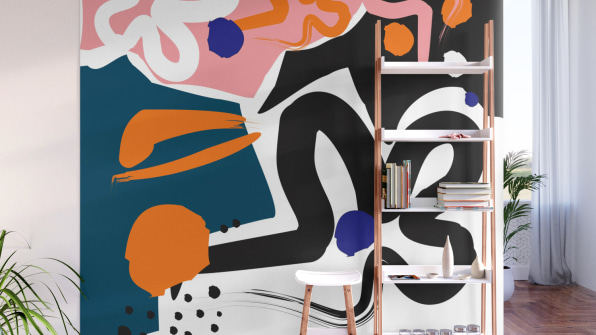 Society6
If new paint or wallpaper seems like too much of a commitment, Society6's enormous murals are another temporary option to fill up a wall for under $300. And like the rest of its products, each peel-and-stick large-scale artwork gives back to the artist who created it.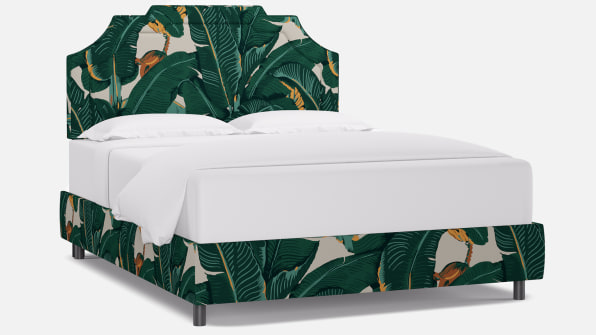 The Inside
Christiane Lemieux's the Inside opens the gateway to custom upholstery, a regular trick of interior designers, which makes everything look more polished. The company has more than 100 prints—including iconic designs from the House of Scalamandré and CW Stockwell—ready to elevate sofas, headboards, and ottomans.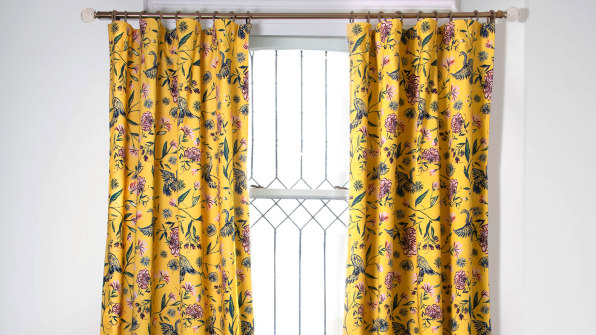 Pepper Home
Home textile startup Pepper Home makes well-designed, mix-and-match curtains, pillows, and dining linens at attainable prices. We suggest its selection of curtains, which start at $118 and can be customized in length by the inch before they ship. And if you've ever had an awkward empty space or an overflowing curtain puddle, you know why this is a major win.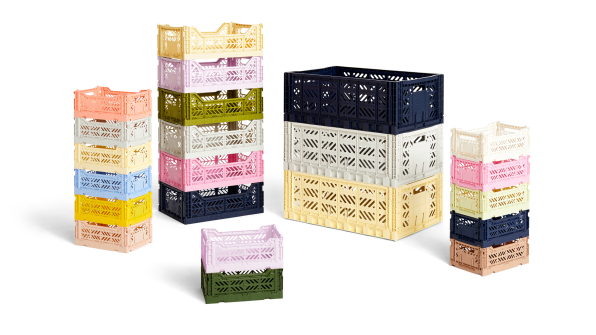 Hay
Hay's storage solutions look like a TikTok pastel dream. While scantly (and smartly) designed like the rest of the company's goods, the candy- and desert-hue Colour Crate system is made to be seen. The stackable plastic crates start at $9 and look great in closets, on desks, in bookshelves, or in playrooms. And pretty much everywhere else. Picking complementary shades for each room will spark lots of joy for color enthusiasts.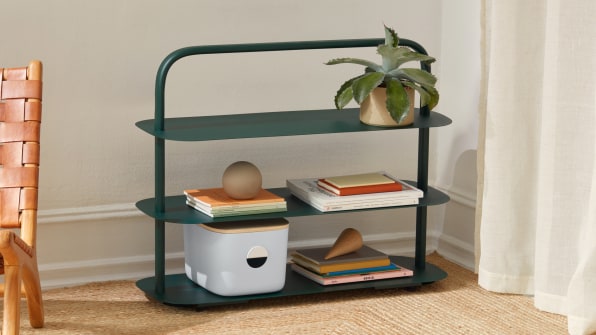 Open Spaces
Founded by Pattern, which also created the kitchen brands GIR and Equal Parts, Open Spaces sells organizational and storage tools that use stylish design to compel you to stay on top of entryway and closet messes. Its range of chic furniture and accessories is a handy way to keep clutter at bay.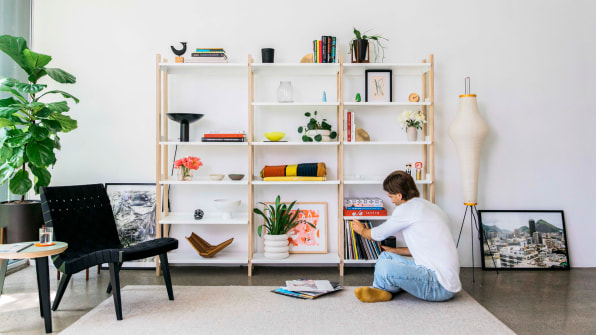 Floyd
Finally, live out your Belle fantasies and fill your room with makeshift built-in shelves. Floyd's modular experts make furnishings built for both moderately nomadic lifestyles like mine and people looking for permanent solutions. These items are built to last. The company's gorgeous Shelving System can grow and convert with your home. You can arrange them to make wall-filling bookshelves, a custom-width console, or an entertainment center that fulfills (and hides) all your gaming needs.
Fast Company's Recommender section is dedicated to surfacing innovative products, services, and brands that are changing how we live and work. Every item that we write about is independently selected by our editors and, whenever possible, tested and reviewed. Fast Company may receive revenue from some links in our stories; however, all selections are based on our editorial judgment.