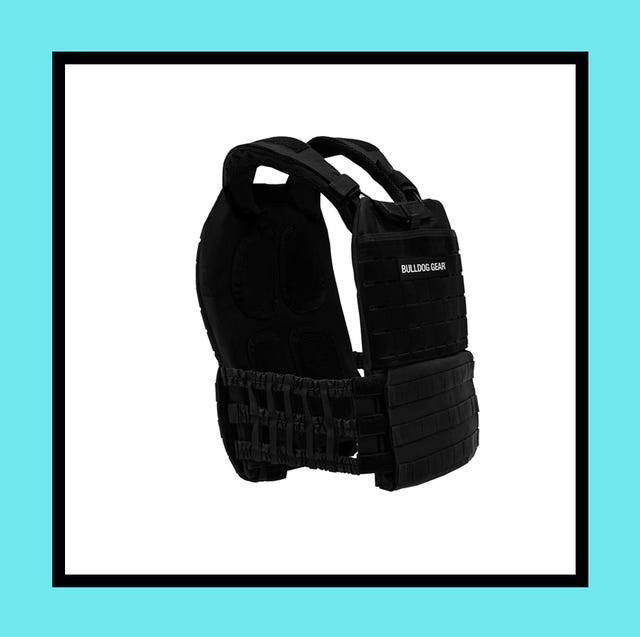 If you're short on time or don't want to shell out on a pricey monthly gym membership, cross training at home is a convenient, wallet-friendly option. Although it's of course possible to do your bodyweight workouts at home without spending a dime on home gym equipment, with just a few bits of kit, you can really expand your repertoire of exercises, and elevate your overall experience, so you can enjoy the same post-workout high as you would when leaving the gym.
What to look for in home gym equipment
Before you get swept up in the protective floor tiles (which we do recommend if you're working out in, say, a rented flat) and fold-away rowing machine, it's a good idea to have a think about what you're realistically going to do at home and where you're going to store all the equipment. A simple pair of hand weights or pack of resistance bands will go a long way, but if you're not going to use it, a large gym bench might soon become annoying.
What are the best home workouts for runners to do?
We've rounded up the best home workouts for runners to add to their strength training routine. From pre-run workouts to fire up your core, to a full-body resistance band workout, we've covered all bases. We've also rounded up the best yoga mats for those looking for something do those post-run stretches on in comfort.
What is the best home gym equipment to buy in 2022?
We've rounded up the best new home gym equipment for runners to buy below.
Advertisement – Continue Reading Below
You can enjoy live classes, on-demand workouts and even PT sessions direct to your front room with this futuristic mirror (which also looks super sleek when not in use). Offering 2,000 programmes, spanning mobility, strength, cardio, meditation and more, there's no excuses for skipping cross training with this bit of kit at home. It'll set you back a hefty £1,195 to buy out-right but monthly instalments and membership packages start at £70, with access for five users on one device.
2
Flux Smart Turbo Trainer T2900
Tacx
sigmasports.com
£525.00
Slope incline up to 10% & resistance up to 1500 watts
Great for injured runners
Attach your bike to this TACX turbo trainer and train from your living room. It's super easy to use and assemble, plus the built-in drivetrain allows you to stimulate a more interactive experience. You can connect to apps like Zwift thanks to Bluetooth connectivity, allowing you to simulate real-life riding in a virtual world and meet and train with other cyclists. Or, you can try one of these cycling workouts for runners here.
3
Double Grip Medicine Ball
Fitness Mad
amazon.co.uk
£68.99
Choose the perfect weight for you – between 4kg and 9kg – and use the double hand grips on the outside of the ball, which make it easier to use and give you more control than you'd have with a traditional single-handed model, especially when it comes to the heavier weights. The ball is made from moulded rubber and can be inflated or deflated to suit your preference.
4
Ab Roller Plank Balance Board
Core Master
amazon.co.uk
£149.95
This is, in essence, a high-spec wobble board that has been ingeniously designed to work your core strength (and the muscles around your spine) and overall stability without allowing you to compromise on effort or cheat on your form. There are heaps of free-to-access accompanying exercises on the website (more than 100) to keep you inspired, too.
5
Workout Power Bag 5kg – 25kg
Bulldog Gear
bulldoggear.com
£50.00
Versatile – can be used to perform a range of different exercises
Available in 5/10/15/20/25kg options, these sand-filled bags can be used for moves such as squats, lifts, farmer's walks, the clean and jerk, and many more. The outer part of the bag is foam-wrapped in a tough polyurethane coating, so they're durable and comfortable – and there are four handles – two on top and one on each side – to make them more adaptable.
6
Folding Rowing Machine 100
Decathlon
decathlon.co.uk
£159.99
You'd be hard-pressed to find a rowing machine as affordable and compact as this foldable number from Decathlon. It takes up to 100kg and comes with two different elastic bands – moderate and high – allowing you to adjust the difficulty of your session. Get a serious cardio workout with one of these rowing machine workouts for runners.
7
Wellness Ball Active Sitting
Technogym
technogym.com
£230.00
This is a completely different animal to those cheaper blow-up balls you get from catalogue companies; it's heftier, tougher and looks like it means business. Use this for a core-engaging home-office seat (staff at Technogym HQ in Italy sit on one, in normal circumstances), or to perform your core-stability routine. It won't pop or deflate, and has a non-slip base and a removable, washable zipped cover.
8
Fitness-Mad Air Dome Pro II
Fitness Mad
amazon.co.uk
£94.99
This is one of those pieces of kit that your kids will want to try once they see you wobbling like a drunken jelly on it, as you try to engage your core and stay still. It's multifunctional (eg there are eyelets for attaching resistance tubes) and, as well as being an effective wobble board, it can be used to make other body-weight exercises more challenging, too.
This is outstanding value – for just less than £25 you get a set of three pairs of dumbbells -1.1kg, 2.3kg and 4.5kg (plus a tree to store them on, in plain sight of your friends, if you must). This range of weight will allow you to add plenty of variety to your lower body exercises (to boost your overall strength) and upper body moves (to improve form and posture).
Features three levels of intensity
A 13-inch (33cm) massage roller with a difference. Unlike almost all others, it's not tubular, which means you rock on it rather than rolling (insert dismal Elvis joke here). The fin-like edge is, unfortunately, perfect for getting into those knots of tight muscle that you can't put off treating any longer. There's a 26-inch (66cm) version of the roller for £20 more.
11
Tactical Adjustable Weighted Vest
Bulldog Gear
bulldoggear.com
£119.95
Here's a novel way to add some resistance to your body-weight exercises. The beauty of wearing a vest is that you don't have to carry anything in your hands, and you get to feel like a member of an elite special forces unit, without all the attendant danger. The vest comes as a standalone, and you can slip in weights that come in pairs, totalling 4.5kg, 6kg or 9kg.
Sometimes you want to do your workout outside to music but you don't want to have to wear headphones. That's where this rugged little Bluetooth speaker comes into its own. It fits into the palm of your hand, is waterproof and dustproof, and can be clipped to your waistband, backpack, a nearby tree or anything else that'll attach to a carabiner.
Technogym
technogym.com
£90.00
Ninety quid for a training stick is steep, so if you're on a budget you could use a broom handle. This one is 29mm in diameter and 7.2ft long, and is marked like a barbell. This means that not only can you use it for mobility, flexibility and warm-up exercises (YouTube is your friend here), but you can also practise your weightlifting technique if you go to a gym.
Meglio
amazon.co.uk
£20.94
Versatile
Small and compact
Affordable
Extremely portable, this is an 11-piece resistance-band kit that contains five high-quality resistance tubes of different strengths, as well as two handles, two door anchors, a foot strap and a handy carry bag. With just these few bits of kit, you can do rows, lunges, chest presses, biceps curls, numerous rehab exercises and much more. Minimal kit, maximum training benefit.
Proiron
amazon.co.uk
£11.97
Perfect for beginners, these hand weights are available from 1kg to 5kg and come as a pair. The neoprene coating means they are durable and comfortable to hold. Not what you were looking for? We've rounded up the best hand weights for runners here.
16
Medicine Ball, Set of 3
These small medicine balls (1kg, 3kg and 5kg) are easy to clean, can be inflated or deflated according to how hard you want them and are good for muscle-lengthening and conditioning work.
Iron Core Fitness
amazon.co.uk
£6.95
Place these sliders under your hands or feet as you perform flexibility or balance workouts. The idea is that they'll try to move, so you work to stay in control. Suitable for use on both carpet and hard-floor surfaces.
18
Magnetic Bike Turbo Trainer
Yaheetech
amazon.co.uk
£49.99
This wheel-on turbo trainer is affordable and can be folded away when you're not using it. It's not the fanciest (there's no Bluetooth connectivity and you won't be able to change gear mid workout) but if you want to do some bike workouts indoors without forking out for an indoor bike trainer, this is a good option.
19
Vailge Ankle & Wrist Weights
Vailge
amazon.co.uk
£9.29
Take your cardio work up a notch by adding some resistance while you train. They're one-size-fits-all, come in pairs, have padded neoprene for comfort and are available in different weight options.
FitBeast
amazon.co.uk
£19.99
A durable mat is essential for at-home fitness. This mat is slightly thicker than your average yoga mat, making it a good choice when it comes to protecting your joints, and your living room floor during a workout.
Check out our best yoga mats for runners here.
21
Beast Rope Elite Skipping Rope
Beast Gear
amazon.co.uk
£19.99
Skipping supports the foundations of speed and endurance. This one claims to be the fastest, smoothest speed rope on this planet – it's fully adjustable and highly durable.
Costway
amazon.co.uk
£49.95
A fun and effective way to keep fit, though only suitable for those with high ceilings or a garage. It is ideal for injury rehab, flushing out post-training lactic acid or for those who suffer from joint problems.
23
Non-Slip Black Wooden Plyo Box
FunctionalFitness
amazon.co.uk
£99.95
Jumping on and off this 3-in-1 rubber covered box will help improve your coordination; strengthen your feet, ankles and lower legs; and boost your explosive power.
24
Aerobic Fitness Stepper
Phoenix Fitness
amazon.co.uk
£23.50
With a number of different uses, three adjustable heights and a shock absorbent platform, this is a handy piece of kit.
25
Resistance Bands, Set of 5
Gritin
amazon.co.uk
£9.99
Resistance bands are the perfect home gym essential. They're relatively cheap –you can buy a complete set for the price of one lightweight dumbbell. They take up minimal space, and, most importantly, they're incredibly versatile.
ONETWOFIT
amazon.co.uk
£19.99
Fitting in a door frame and supporting up to 200kg, this multi-position chin up/pull up bar is perfect for home workouts. Pair it with a resistant band for assisted moves.
27
Resistance Bands, Set of 3
OMERIL
amazon.co.uk
£12.99
The larger bands can be used in place of weights or anchored for pulling, pushing, and isometric movements when working out at home. When it comes to training with resistance bands, progression and regression is pretty simple: beginners should start with a lighter band that offers less resistance and level up as their strength increases. Advanced athletes should challenge themselves with a thicker, heavier band.
UK Fitness
amazon.co.uk
£24.99
These sets are available in a variety of weight options (up to 8-12kg) are comfortable to hold and, importantly, are nice and affordable, so there's no excuse to leave kettlebells out of your strength training anymore! Need inspiration? Here's a kettlebell workout.
FitBeast
amazon.co.uk
£10.99
A full set of bands that can be looped around ankles and wrists for a full-body at home workout.
30
Abdominal Exercise Roller
Bodymate
amazon.co.uk
£5.95
We all know a strong core is important for runners – and this simple ab roller will make those core muscles burn!
31
ComFy Protective Floor Tiles
ComFy Mat
amazon.co.uk
£19.95
Slip resistant surface
Easy to store
If you're living in a rented flat, it's a good idea to protect the floor before doing anything too intense. These interlocking floor mats do the job well.
Trideer
amazon.co.uk
£11.89
Whether you choose to do a core workout, or use it as your desk chair, this affordable Swiss Ball is worth investing in.
This content is created and maintained by a third party, and imported onto this page to help users provide their email addresses. You may be able to find more information about this and similar content at piano.io
Advertisement – Continue Reading Below