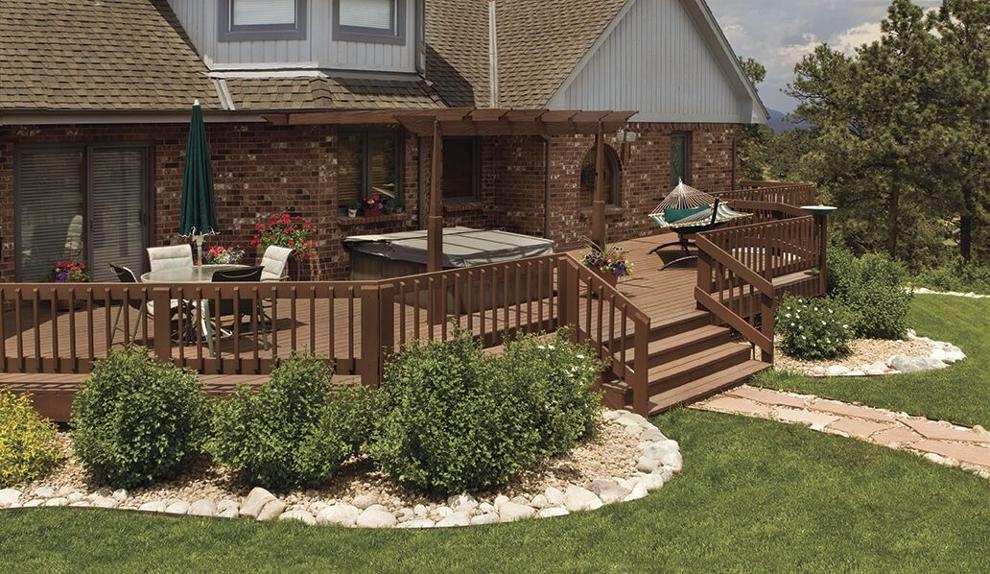 For most people, their home is their biggest investment so it's important to keep it well-maintained and looking its best. Proper care of a home's exterior not only adds value but also saves money by maximizing the life of brick, concrete and wood surfaces.
For nearly three decades, Atkins Deck Treatment Service in Leola has been helping local families clean, beautify and protect their home and property.
Family-owned and operated, Atkins Deck Treatment Service keeps homes looking their best with services that include solar panel cleaning, house power washing, exterior painting, roof cleaning, masonry waterproofing and paver patio maintenance. They can restore brick; bring out the natural beauty of log and cedar homes; and keep composite, pressure-treated and hardwood decks looking their best. They'll even remove unsightly rust, mildew, moss and algae from paths
and walkways.
Owners Rick and Erika Atkins employ a staff of 20, all of whom complete a formal training program and continuing education to meet the latest standards in the industry. They also use environmentally friendly products and procedures to ensure the safety of their crews and homeowners.
Atkins Deck Treatment Service has a retail store at 10 Trinity Drive, just off Route 23, where DIY homeowners can purchase everything they need to complete their own deck staining or cleaning project. They even have several finished decks on display so customers can see the semi-transparent stains on real wood. Sample boards coated with assorted solid colors are available upon request.
For homeowners who want to leave the job to the professionals, Atkins Deck Treatment Service offers free consultations and estimates. Call 717-656-8928. Hours are 9 a.m. to 5 p.m. Monday through Friday. For more information, visit atkinsdeck.com or facebook.com/AtkinsDeck.