LOUISVILLE, Ky. (WDRB) — A retired Louisville daycare teacher will soon be a homeowner thanks to Habitat for Humanity.
The home in Smoketown is being built for Deborah Howard. It's in the Sheppard Square development and is a "Women Build" sponsored home.  Female volunteers are installing the interior and exterior walls.
Howard appreciates that the project celebrates and empowers the women in our community.
"Women building my home. It's extravagant. Beautiful women of all parts of life just coming together like a picture. Like putting a picture together or making a cake," she said smiling.
Now that she's retired, Howard also spends time as a Foster Granny for JCPS 1st graders. She said it's the American dream to be a homeowner.
The Sheppard Square development provides affordable home ownership opportunities to existing residents and low-income families. This is the second of five homes Habitat is building in the development.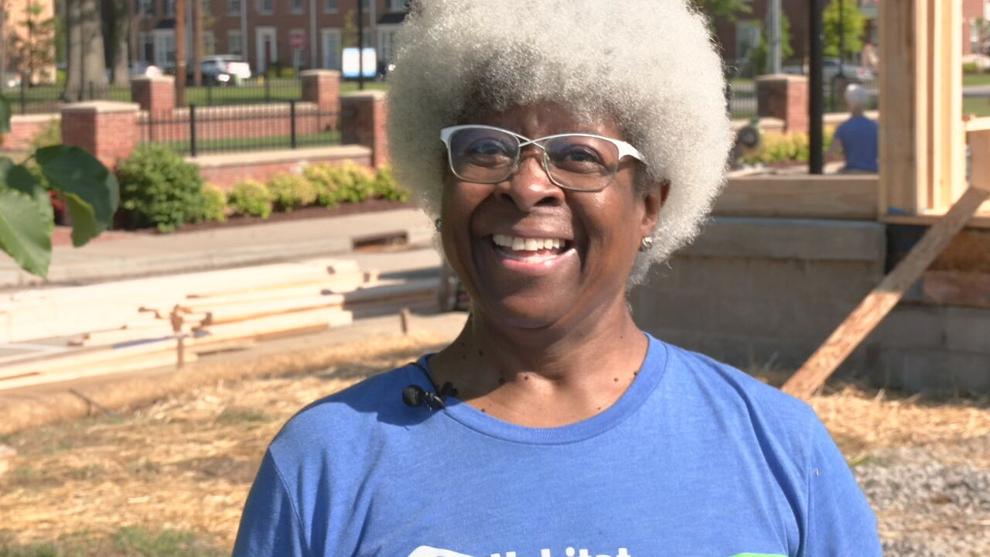 Habitat for Humanity of Metro Louisville was founded in 1985, since then it has built or rehabbed more than 550 homes in Jefferson and Oldham counties.
All Habitat homebuyer families are required to invest 400 hours of sweat equity in their home and in financial and homebuyer education classes. The homebuyers purchase the homes at an affordable, interest free mortgage. For more information, visit www.louisvillehabitat.org. 
Copyright 2021 WDRB Media. All Rights Reserved.